kåseberga gårdshotell & spa
Where to eat & where to stay
ahls rökeri - kåseberga fisk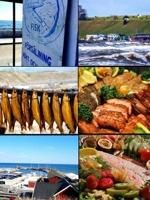 We are a smokehouse serving and selling traditional smoked fish dishes and other seafood from our smokery in Kåseberga Harbour. We also arrange special events, such as seafood-festival-evenings and eel-festivals in the autumn. Our seaside restaurant offers indoors & outdoors tables.


www.kaseberga-fisk.se Visit Ystad & Österlen
kontakt@kasebergafisk.se Facebook
Tel: +46 411-52 71 80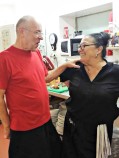 This restaurant is a real Village eatery! We offer you genuine Home Cooking, and a friendly atomsphere.

We are open all days except Mondays. Bookings are necessary on Friday & Saturday evenings. Please phone to book a table as we are often fully booked. Welcome!



bykrogen@ystad.nu
Tel: +46 411-52 72 55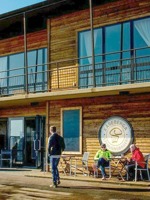 Our restaurant will enchant you with our fish and shellfish specialities, prepared with love and care. Our café offering has penchant for classic "Grandma Cookies" with finesse, with flavors that are recognized by many! The café has also lighter food in harmony with the seasons!





https://cafebistro.se/ Visit Ystad & Österlen
info@kasebergacafebistro.se Facebook
Tel: +46 411-52 72 20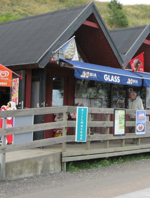 Welcome to Kåseberga Harbour Kiosk. We offer visitors a wide variety of softice cream, waffles and hot meals with home made mashed potatoes, newspapers, etc. We are in the Harbour at the stairs up to Ales Stones. Open offseason 10-16 och, and 08-20 during the High Season.


permer@passagen.se
Tel: +46 705 42 06 69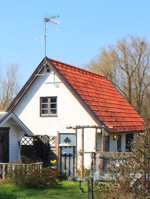 'Lillsmedjan' is a small house centrally located in Kåseberga, It is rented weekly during the summer, and by agreement during the rest of the year. 4 beds. Modern fully equipped kitchen. Washing machine/dryer/shower room. Dogs are welcome. A little garden.


www.alessmedja.com, Visit Ystad & Österlen
Ales väg Facebook
Tel: +46 411-52 71 01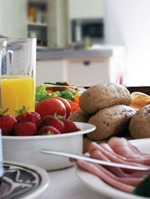 Do you need somewhere to sleep, we offer three rooms on a very nice B & B with good and varied breakfast served either in the garden or indoors. Separate entrance from the garden. It can also be a picnic for lunch on the beach for more ller less cost.



www.ejagarden.se, VisitYstad & Österlen
info@ejagarden.se Facebook
Tel: +46 0704-961340
KÅSEBERGA BYAHUS ('Kåseberga village house')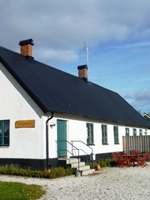 2 rooms & kitchen to rent in Kåseberga Old School, 55 sqm. One bedroom with two single beds, livingroom with TV and bed sofa for 2 persons. 1 extra bed. Kitchen with stove, oven, micro, fridge with a small freezer, coffee maker. Shower/ toilet. Washing machine.
Very central in Kåseberga!

www.booking.com

kåseberga gårdshotell & spa.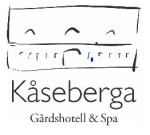 Kåseberga's new Hotel and Spa is connected to the Café & Bistro in the Harbour. You can read more about the new Hotel on the website below, and also make your bookings there. Welcome to a Special Hotel in the beautiful seaside fishing village Kåseberga, with a lot to see and do!



https://kasebergahotell.se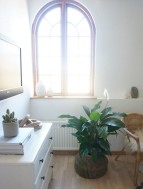 Welcome to Logen! Here under the rooftops there are four apartments each with a combined livingroom/kitchen fully equipped, a bedroom and a bath-room with shower. TV and free WiFi. We rent by the week or single nights. Call for info on available apartments.


Martin Sandberg
http://www.common-room.com/
martin@common-room.com
Tel: 076 76 35 685
Excellent area for walking, close to "Ales stenar". Stay in our cosy and friendly Bed & Breakfast where we offer three spacious rooms. Oldworld charm is combined with modern hospitality. All rooms have TV, WiFi & access to their own bathroom. Breakfast buffé you can eat inside or in the garden.

www.vinkille.se,
info@vinkille.se
Mobile: +46 70 30 250 22
- WHERE TO EAT​ -
IN THE VICINITY OF KÅSEBERGA
Support members of Kåseberga Byalag
LÖDERUPs strandbad / restaurang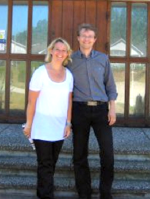 In our warm and familiar restaurant the community and well-being is at the center, we welcome you as our guest.
In bright, lovely rooms with breathtaking sea view, we can set the table for large and small groups. Read more at our homepage. Welcome to us! /
Persson family with staff
www.loderupsstrandbad.com
info@loderupsstrandbad.com
Visit Ystad & Österlen
Tel: +46 411 52 62 60
- WHERE TO STAY -
IN THE VICINITY OF KÅSEBERGa
Support members of Kåseberga Byalag
LÖDERUPs strandbad / hotell och stugor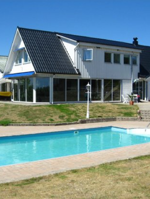 Welcome to a hotel and holiday village with the best location between Ystad and Simrishamn. Magnificent sea views and lovely country walks. Our 13 double rooms have sea views, pool and sunset in the west. Our 10 self-catering cottages can accommodate up to 6 people.
A place to enjoy!
www.loderupsstrandbad.com
info@loderupsstrandbad.com
Visit Ystad & Österlen
Tel: +46 411 52 62 60