Welcome! Willkommen! Velkommen! Welkom! Bienvenue!
KÅSEBERGA is a picturesque fishing village on the South coast of Österlen, with about 120 inhabitants. We welcome about 700 000 visitors every year, who visit our village with its wealth of attractions. 'The Stones of Ale', a remarkable Stone Age shipformation with its wonderful view of the Baltic Sea, is a 'must' for many. If you are looking for activities, these include paragliding, fishing, surfing, birdwatching, following a sheepherd and her dogs, visiting galleries and the many other sights in and around Kåseberga, or just have an excellent meal at one of our eateries. Whatever might attract you, you are welcome! Below some suggestions to whet your appetite with:
Get a free app about Kåseberga and Ales stenar!
free " wi-fi " in
kåseberga harbour

Register at 'Ystad Guest'
for free Wi-Fi in the harbour!


• Svenska
• Dansk
• English
• Deutsch

VisitYstadÖsterlen
... is the Official tourist site with suggestions about what you can do when you visit Kåseberga and beautiful Österlen, including a page listing Events in the region.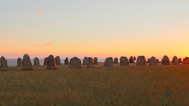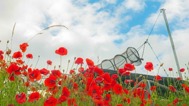 Would you like to see more photos of our beautiful village?

- Check 'Fotogalleri' where we invite interesting photographers to exhibit their pictures of Kåseberga

- Check 'Instagram' where we invite visiting Instagrammers to publish their photos of Kåseberga at #kasebergabyalag. Welcome to do so!